Thanks to my friend and great event planner, Rashi Shyam (Event Nirvana), I had the pleasure of meeting Raju Sethi and his wife, Hansita, this past Saturday as I photographed their twin's first birthday party. Raju runs AVS, the most watched Indian entertainment show in the US. Not many kids get birthday wishes via video from some of India's biggest Bollywood stars. Not to mention hear a live performance by G-Deep, the first American Punjabi artist to be signed by Times Music, Indian's biggest music label. To see more pictures check out the Facebook Album from the event.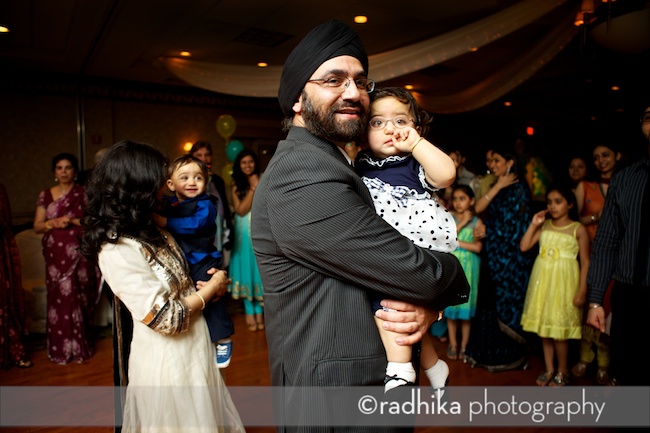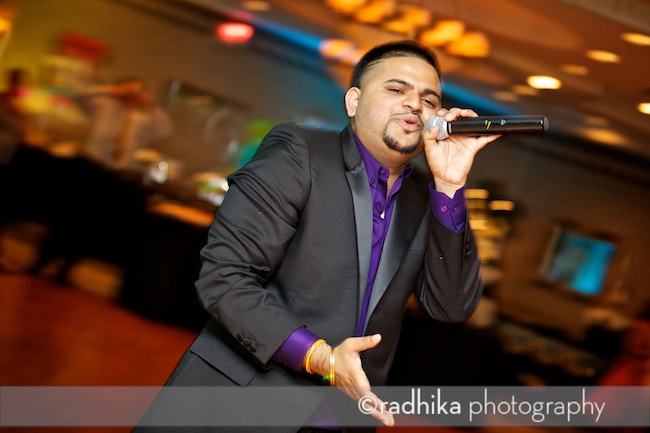 G-Deep performs for the guests.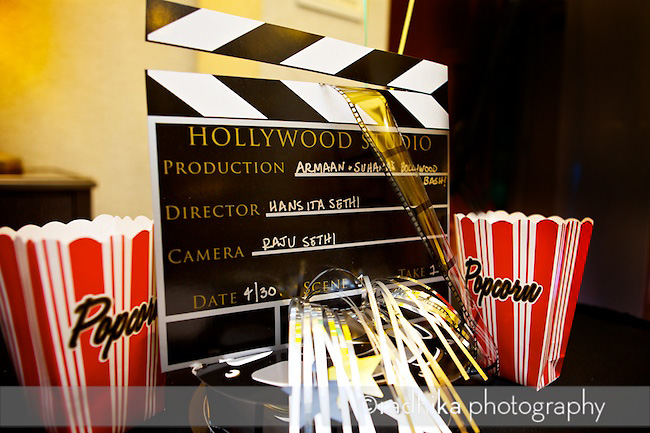 Rashi decorated with a Bollywood movie theme.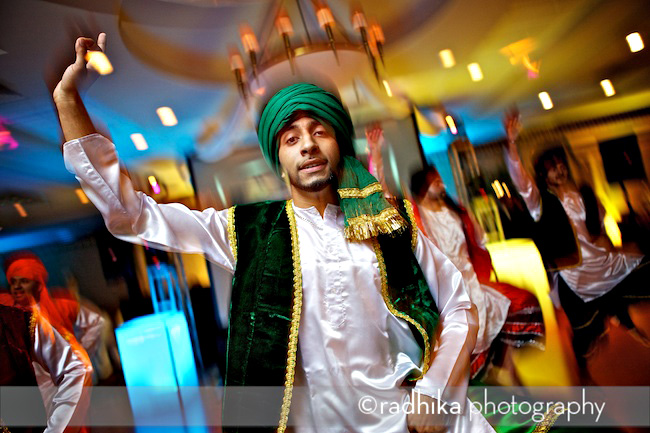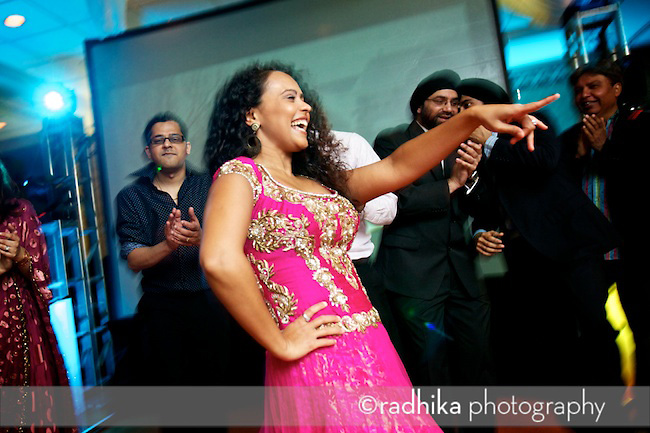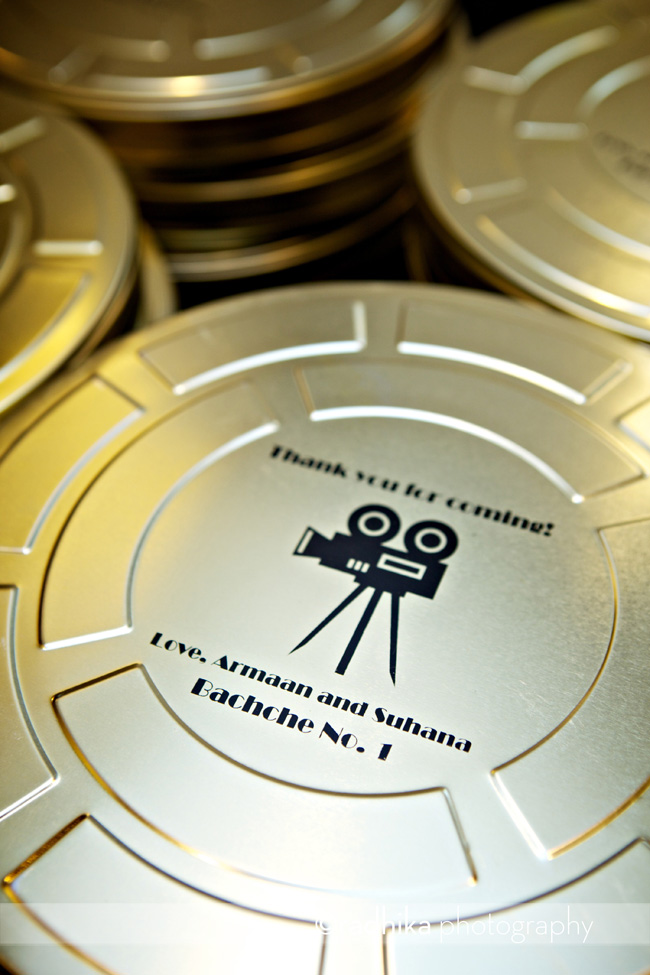 That cute movie theme again for party favors!